Excerpts from the book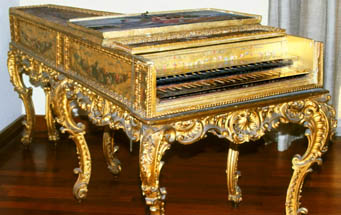 Over the years my writings have dealt with Baroque keyboard playing, especially solo works of the main middle-to-late-Baroque French and German keyboard repertoire. These essays and papers ... have received encouraging comments from internationally-renowned performers (Gustav Leonhardt and Igor Kipnis among them) and are now available here .... fully revised, updated, expanded and used as the backbone over which this new book has been written. …
Though written mainly for the harpsichordist, this book is also addressed to the clavichordist and organist. ... and the differences between the three types of keyboard instruments are discussed. ...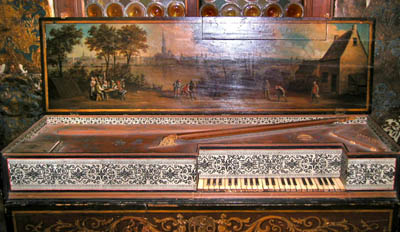 The main drawback of having a single manual instrument is simply that the player fails to develop the skills needed to play on two manuals.
However, from a musical interpretation point of view, the issue is not very significant: the music that specifically requires two manuals may be very important, but is actually a small proportion of the first-rate music composed for the instrument ...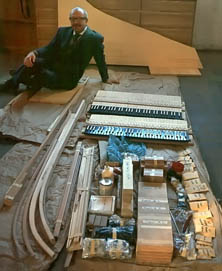 Should the harpsichordist purchase a finished instrument or build one from a "kit"? Some high-quality kits, when assembled by well-trained and dedicated amateurs, have proved to be excellent instruments …
Drawings of the traditional jack's plucking and damping action often show as few as four stages. Scarcely any writer—ancient or modern—has made it clear that the jack's action actually consists of as many as eleven—or even twelve!—distinct stages, as shown below. ...
Wanda Landowska invented a playing technique … curving to a maximum the small phalanxes … we often read that J.S. Bach … curved the whole fingers … always leaving their keys by curving inwards … Which of the two ways should be considered the typical Baroque keyboard technique? …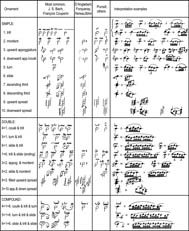 Legato, non-legato, detached and staccato … are quite precise in Baroque keyboards… it is paramount to establish which was the "basic" or "default" articulation. …
Essential Ornaments … For most of the Baroque ornaments, the list of things … to check when playing, especially for beginners, is long but quite uniform: examples … accents … beat … length … speed … Baroque trills and mordents before the beat … Prof. Frederick Neumann's treatise on ornamentation makes fascinating reading. Perhaps less obvious is his tendency to … leads the unsuspecting reader into agreeing with a—demonstrably—erroneous solution. …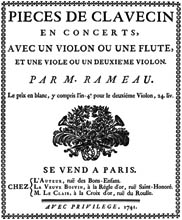 When facing a new French Baroque piece, even well-informed and experienced performers wonder: 
Should I use inégales in this composer's music?
Should I play inégales in this particular piece?
Which notes should be inégales?
How inégales should they be?
Which passages deserve different degrees of inégalité?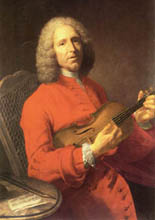 Performing the inégales: CONSISTENCY … ARTICULATION … SLURS … DEGREE OF INEGALITÉ … SYMBOLS … DEFAULT INEQUALITY … FLEXIBILITY … STAGGERED INÉGALES …REGISTRATION … slurred pairs in Baroque French music …

The performance of inégales in Bach yields more than one uncertainty … Let us now review for inégales Bach's major harpsichord pieces….
Rameau merged both styles, featuring triplets in pieces with inégales. In the typical duplet+triplet+inégal situation the solution is simple …
Baroque evidence for rubato .... … such an approach does not tell us how the ancient harpsichordists played, but rather how some modern musicians try to concoct general rules from obvious exceptions. In order to … get an adequate and authentic tempo for a piece, let us review three traditional and time-tested methods ...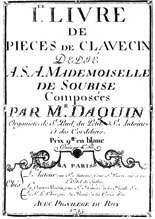 No Baroque source deals with harpsichord registration in any detail. … Had one asked, say, François Couperin … Even though direct evidence is rare, there is instead plenty of indirect evidence, and significant conclusions can be reached … The expressive use of the two manuals is employed by Bach in all the [six] possible ways…
REPERTOIRE ISSUES: This chapter clarifies questions about the type of keyboard instrument intended in Baroque works, especially when the instrument was not clearly identified in the score … J.S. Bach's famous organ Toccata and Fugue in d minor BWV565: a harpsichord work by J.P. Kellner? ...