Excerpts from this book:

TEMPERAMENT AND THE WTC: A CHRONOLOGY
...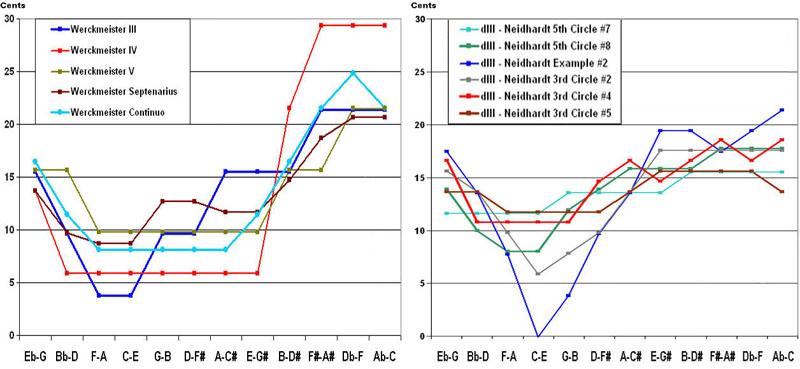 Werckmeister's circular temperaments A selection of Neidhardt's circular temperaments
Circle of Major Thirds: deviations from purity in different German Good Temperaments
(from Di Veroli, Claudio. Unequal Temperaments: Theory, History and Practice. eBook, 5th edition,
Bray Baroque, 2021. http://temper.braybaroque.ie, Figs. 21.5.3 and 21.6).
...
THE SOURCES
No edition of WTC was ever published during the lifetime of J.S. Bach. We are lucky that his own final fair copy of WTC I is extant, complete with the well-known title page of 1722. This manuscript was not intended for publication, but for diffusion by copy among his students, and it includes many corrections made by Bach in three stages that can be dated to 1732, 1736 and after 1740 ... .
In addition to Bach's manuscript, quite a few contemporary copies by his students and copyists are extant ... : these sources are invaluable not only to understand how Bach introduced improvements in his revisions, but also to clarify errors and omissions—including a missing full page—in Bach's final MS.
... Our edition here is based on the following sources: ...
Bach MS ...
Kroll (ed.), Bach-Gesellschaft 1866 ... in the Public Domain ...
These scanned pages provide the basis for the present edition.
...
FINGERING AND BACH
... The goal of performing on historical instruments is to play an early music score with the overall sound, articulation, ornamentation and other subtleties the composer had in mind. To achieve this, we have to play a "period instrument" with a "period technique" ...
... once the complete Baroque technique is learnt, its practical use becomes much easier, and indeed many of J.S. Bach's passages for the keyboard are easier to play using it instead of modern technique. Hopefully, the present author's Baroque Fingering Method—based on the historical sources—and now the present Baroque-fingered edition of J.S. Bach's WTC I, will help both students and professional players to achieve the stylish rendering that these masterpieces deserve. ...
ORNAMENTS
...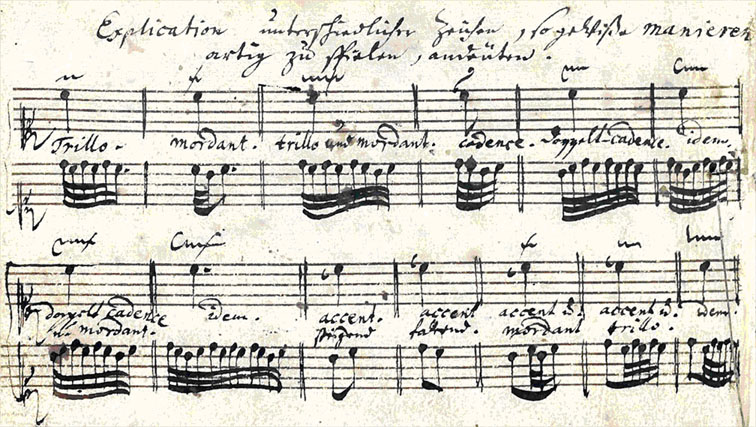 J.S. Bach –Table of Ornaments in the Clavier-Büchlein vor Wilhelm Friedemann Bach, dated 1720.
The reader is assumed to be familiar with the performance of Baroque essential—or "French"— ornaments, whereby the following basic principles apply:
1) NOTATION. ...
2) ON-THE-BEAT. ...
3) AUXILIARY. ...
4) ACCIDENTALS. ...
5) DURATION. ...
...
COMMENTS ON THE PERFORMANCE OF EACH PIECE
...
Prelude and Fugue 7 in E flat major BWV 852
Præludium
INSTRUMENT. This piece really looks as if composed at the organ. Furthermore, two passages have striking similarities with Bach's Organ Fantasie Pièce d'orgue BWV 572, second movement Grave:
(1) the Prelude's bars 10 to 24 with their "Frescobaldian" organ-style 4-voice counterpoint, and
(2) the r.h. progression in bar 45 and first chord of bar 46, nine 3 voice chords that Bach reproduced identically—but for a minor-third transposition—in bars 85 to 87 of BWV 572's Grave. With many long-held notes and a compass D-c''', this Prelude appears to have been conceived for the manualiter organ, although it can be played very satisfactorily on the harpsichord.

ARTICULATION. The groups of four semiquavers are to be played legato. A non-legato default articulation applies to the other note values.

HARPSICHORD REGISTRATION. Both the semiquaver legato passages and the long-held notes are best rendered on a single 8' choir.
...
FINGERING. There are quite a few tricky passages, some of them with unwieldy twists and jumps, which the church organ resonance may help to mitigate, but which on the harpsichord require supple wrists and careful study to achieve a convincing performance. Sometimes—for example in bar 48—one has to decide between either three voices played by the r.h. hand awfully stretched or else (our preference in this particular case) a tenth played by the l.h.
...
THE SCORE
...
FUGA XIX
(last five systems)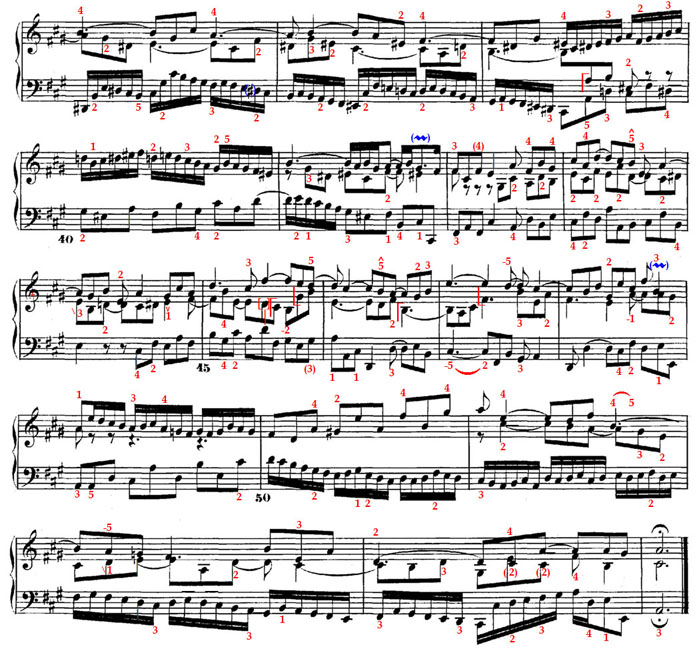 ...